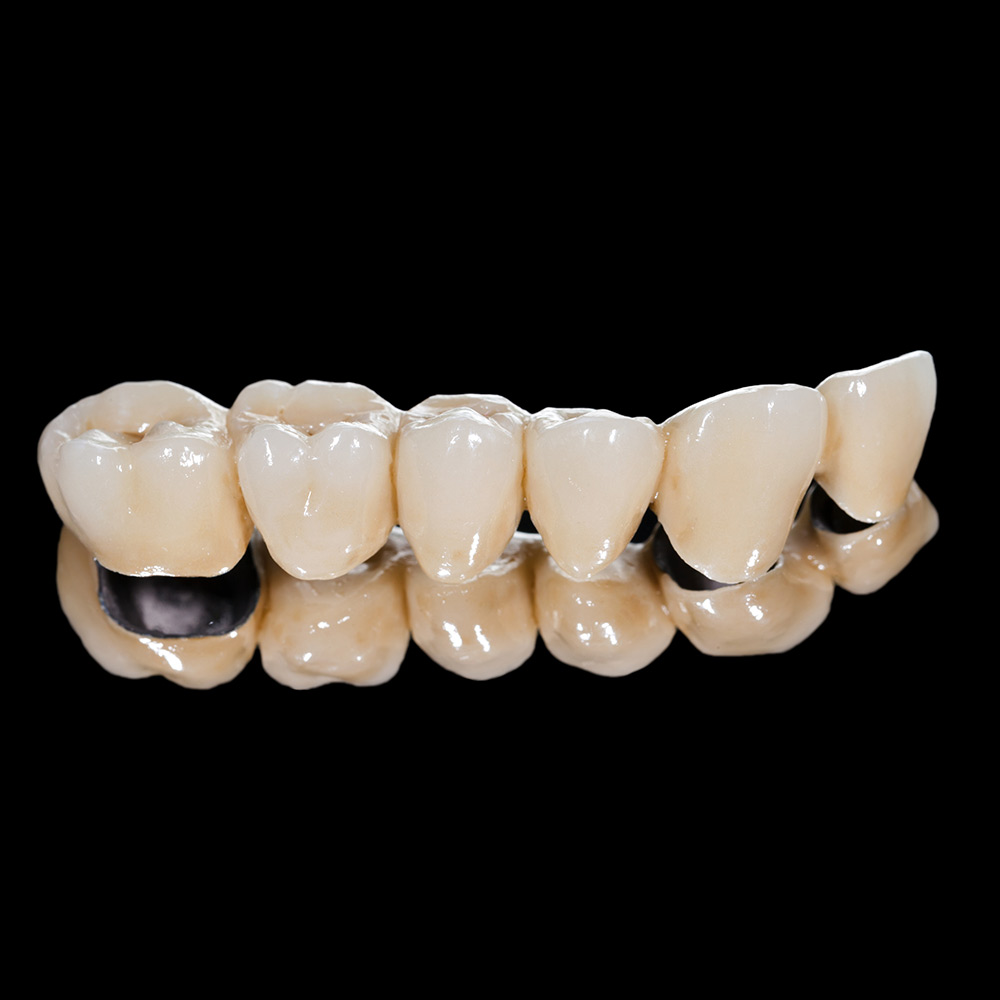 Info:
If you are missing one or more teeth, you may have been told about dental bridges. A

dental bridge

is a tooth replacement option that is used when a patient is missing a few teeth within their mouth. A bridge cannot be used if a patient is missing all of his or her teeth.

Read On
Schedule Your Consultation
If you are interested in a dental bridge or you would like to discuss your tooth replacement options with one of our dental experts, call Downtown Dental Centre today to schedule your consultation.
Call:
(416) 593 5111
Why Dental Bridges?
The most common reason as to why a patient would choose to have a dental bridge is because both teeth on either side of the space are already restored with crowns or already have large fillings.
Patients who are missing teeth are sometimes embarrassed by their smile and avoid social interaction.
Other reasons include the following:
Avoid bone loss

Prevent the shifting or drifting of other teeth into the space

Prevent over-eruption of the opposing tooth

Restores the patient's smile

Help restore proper chewing and digestion 
How is the Procedure Performed?
Having a dental bridge placed is not a complicated procedure, but it will require multiple trips to our office. When you come in for your initial consultation, one of our dentists will discuss dental bridges with you and determine if it is the right option for you. If you do have any underlying conditions, such as tooth decay in a supporting tooth, this will need to be addressed first.

Once you agree to proceed with a dental bridge, the two teeth on either side of the space will be prepared for a crown to be placed upon them.

Once the teeth are prepared, impressions will be taken and then sent to the lab for the bridge to be made. You will receive a temporary dental bridge in the interim It usually takes 1-2 weeks before your permanent bridge is ready to be inserted.
Once the final bridge arrives, you will return to our office and have the temporary one removed and the permanent one inserted. If the fit is right, the bridge will be permanently cemented into place. It is not uncommon for patients to return to our office after a couple of weeks so that our dentist can check the bridge and make sure that it is working well for them and their bite is normal.
Are Bridges Permanent?
Bridges are considered permanent in the sense that you cannot remove them from your mouth, but they are not permanent when it comes to replacement. Bridges can last anywhere from 5 to 10 years, depending on how well you care for them.

So Convenient / So Close
Working downtown? It might be convenient for you to pop-in on your lunch break!