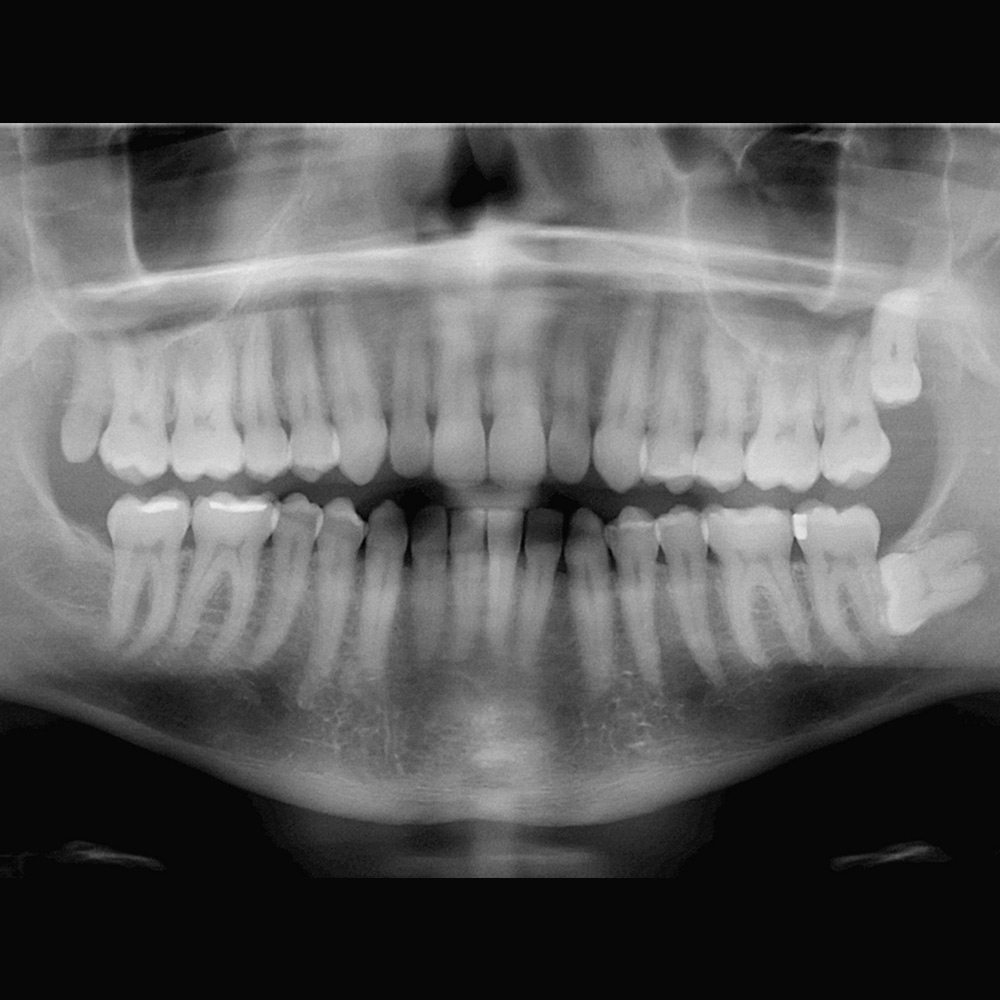 Info:
Not all wisdom teeth need to be extracted and you may be able to live comfortably with them, but this is not always the case. When a wisdom tooth begins to grow in and there is no room for it, it may place pressure on your other teeth causing pain or shifting. In these situations, your wisdom teeth need to be extracted.
Read On
Schedule Your Consultation
If you believe you need to have your wisdom teeth extracted, contact Downtown Dental Centre today for a consultation.
Call:
(416) 593 5111
How Is the Procedure Performed?
Before your wisdom tooth is removed, you will come in for a consultation. It is important for us to exam your mouth and teeth first to ensure there are no underlying problems such as an infection or abscess.

Once you are ready to undergo the procedure, you will be given a local anesthetic.

When ready, your dentist will begin the procedure by making an incision in the gum tissue and removing any bone that may be above the tooth. Your dentist will then remove any tissues connected to the tooth and extract the tooth. It is not uncommon for your dentist to have to break the tooth into smaller pieces in order to remove it.

After the tooth is removed, you will likely need to have stitches placed – these will dissolve on their own over the next several days and do not require a follow-up appointment to be removed. It is important to follow all aftercare instructions to prevent infection or problems later on down the road.

Why Have Wisdom Teeth Extracted?

Briefly above we mentioned that you may or may not need to have your wisdom teeth extracted. If there is room in your mouth for your wisdom teeth, they can generally remain unless they are impacted or causing you problems. Typically, wisdom teeth are removed because your jaw may not be able to handle the additional teeth due to size. It is also not uncommon for wisdom teeth to grow in at odd angles or to place pressure on your other rear molars. If a wisdom tooth is impacted and not removed, then it can lead to infection or a cyst. This can cause you a lot of pain and may result in further damage to your jawbone and teeth.

Risks Associated with Wisdom Tooth Extractions
There are some risks associated with the wisdom tooth extraction procedure and it is important to consult one of our dentists if you believe there is a problem. Mild swelling and pain is normal and may persist for a day or two. It is important that you report any and all bleeding that occurs after 24 hours has passed, as this is not considered normal. Dry socket is a condition that may occur when a blood clot is prematurely removed from the tooth socket after the procedure. This condition is painful and you will need to see the dentist should it occur.

So Convenient / So Close
Working downtown? It might be convenient for you to pop-in on your lunch break!