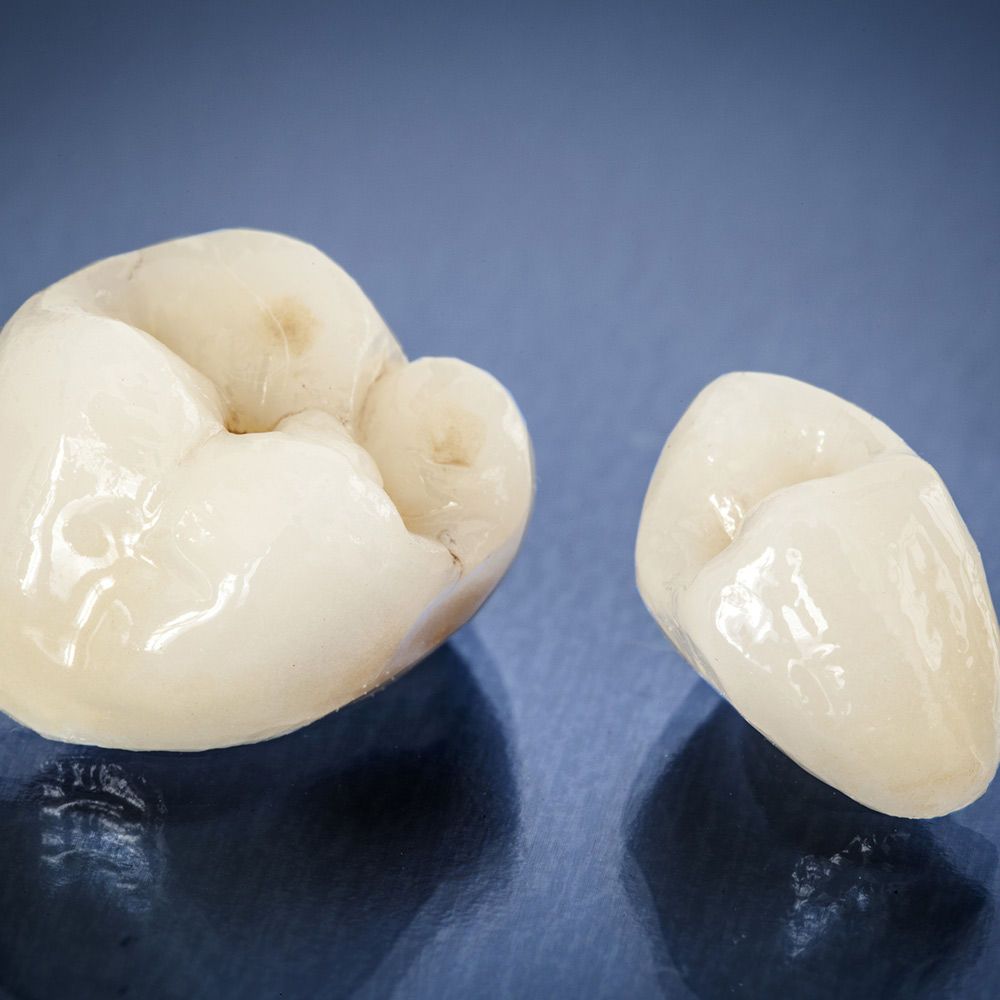 Info: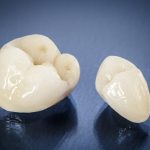 Crowns are also known as a 'cap'. They are placed over top of a tooth to provide it with protection. The crown itself is used for a variety of reasons including restoration and cosmetic purposes. It is important to note that crowns are no longer just made from gold material.
The strength and seamless appearance of 'tooth colored' all porcelain crowns have actually come a long way! They are quite natural looking and very strong. No one ever needs to know that one exists in your mouth – unless you tell them of course.
Read On
Schedule Your Consultation
If you are interested in a dental crown, call Downtown Dental Centre today to schedule a consultation with one of our dentists.
Call:
(416) 593 5111
Why Dental Crown?
As we mentioned briefly, crowns are used for both restorative and cosmetic reasons. Patients typically have crowns placed on their teeth for the following reasons:

Protect a broken or weakened tooth

To replace an existing old filling in a tooth

Restore a dental implant placed below the gumline

Eliminate stains or discolouration

Restore a fractured or broken tooth
Will a Crown Cause Discomfort or Pain?

You should be able to eat and talk without any problems. Crowns are made to be as natural as possible and to mimic your natural teeth, so you should be able to adapt to them right away. It is possible that you may need to practice biting down and talking for a short time to get used to the new feeling of the crown, but this new feeling will diminish quickly and you will forget it is even there!
How is the Crown Placed?
Before a crown is placed over top of a tooth, one of our dentists will examine the tooth to determine if a crown is the best solution. Once it is determined that this is the right solution for you the tooth is prepared, an impression will be taken, so that the crown can be made. After the crown is made and is received in our office from the lab, you will come in for another appointment. The permanent crown will then be placed over the tooth to ensure that it fits and is the right size. Once it is determined it is the correct size and shape, it will be cemented to your tooth.

A temporary crown is always placed over the tooth while the permanent crown is being made. This temporary crown will provide protection to your tooth while we wait for the crown to arrive. The temporary crown will be removed at your appointment to place the permanent crown.
Is A Crown Permanent?

No dental procedure lasts a 'lifetime'! That being said, It is important that you continue to brush and floss your teeth daily, as well as, continuing with all follow-up dental appointments to maximize your crowns' lifespan. If your crown does happen to become loose or fall out, please contact our office to make an appointment to have it recemented as soon as possible!

So Convenient / So Close
Working downtown? It might be convenient for you to pop-in on your lunch break!