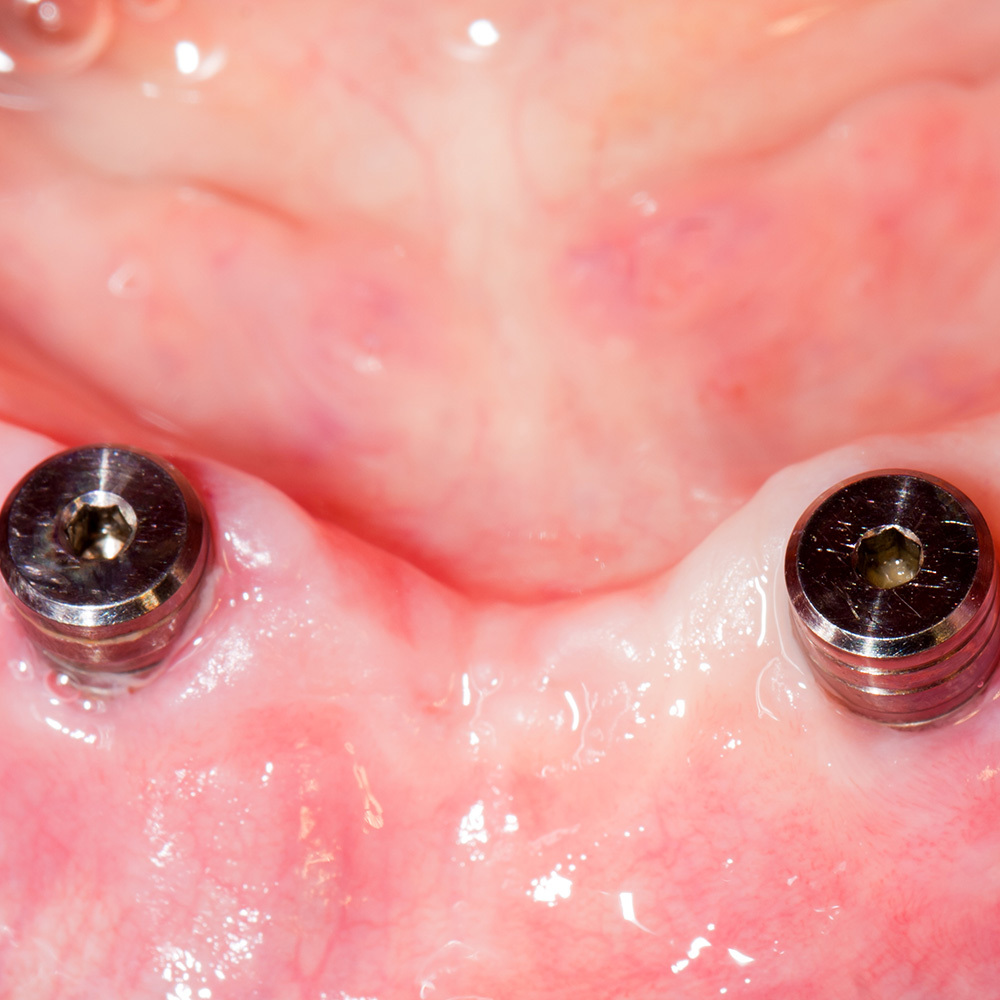 Info:
Are you missing one or more teeth? If so, dental implants are a tooth replacement option available to patients. Dental implants replace the root of the tooth and keep your jaw from shrinking due to bone loss.

Patients have the option of a single tooth implant or multiple implants for a full smile. Sometimes, patients can have their teeth extracted to have dental implants placed throughout their mouth. It is important that you speak with one of our dentists about the procedure to determine if it is right for you. In addition to dental implants, we also offer implant restoration services to keep your teeth beautiful and your smile from ear to ear.

Read On
Schedule Your Consultation
If you are interested in dental implants, call Downtown Dental Centre today to schedule your dental implant consultation with us. During this consultation, our dentists will go over the procedure with you and determine whether or not you are a right fit for it. We want you to enjoy your smile and with our implant restoration treatment plan, you will be on your way to a new smile that you cannot wait to show off in public. Call Downtown Dental Centre now to schedule your appointment.
Call:
(416) 593 5111
Implant Process
The dental implant process has three main stages and you will go through each one when you undergo the procedure.
Step 1

– The first step involves the surgical aspect of the procedure where the implant itself is placed into your jaw bone. The implants can be placed in either your top jaw, bottom jaw, or both. It usually takes at least 6 months for the implant to properly integrate into your bone.


Step 2

–

The second step of the process involves placing the abutment on top of the titanium post. The post must be fully healed in the gum before the abutment is set. Once you are ready for the abutment, it is attached to the post via a screw. This is the piece that is responsible for connecting the crown and implant to each other.

Step 3

–

Now it is the third step and this step is the implant restoration process. During this time, a crown is made to go over the abutment. The crown is either made from all porcelain, metal, or porcelain fused to metal. The crown will then be cemented to the abutment and will remain in place permanently.
Am I a Candidate for Dental Implants?
Patients who fit the bill for dental implants will be in good health, have no underlying dental problems, have a single missing tooth, multiple missing teeth, or all of their teeth missing, and they will have enough jaw bone to support the procedure. Often, patients will need to undergo other treatment procedures prior to receiving the dental implants such as having a cavity filled, gum disease treated, and so on.
If you do not have enough jaw bone to support the implant, you may need to undergo a procedure called bone grafting. This procedure helps to promote bone growth within your jaw. Once the area is healed and bone has reproduced, the implants can then be placed.

So Convenient / So Close
Working downtown? It might be convenient for you to pop-in on your lunch break!