Info: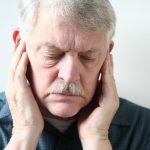 If you are suffering from Temporomandiobular Joint Disorder (TMJ/TMD) pain, Downtown Dental Centre can help you. Whether you have noticed a stiffness in your jaw or you hear a clicking sound on a regular basis, we want to see you here in our office.

TMJ / TMD
When you try to live with TJM/TMD and you do not seek treatment for the condition, you may find yourself in pain and you may find that daily living is difficult, especially if you want to enjoy something chewy such as steak or a sugary caramel.

Read On
Schedule Your Consultation
If you are experiencing pain in your jaw or you believe that you may have TMJ/TMD, we recommend that you call our office today to schedule an appointment with one of our dentists. We want to eliminate your jaw pain as quickly as possible.
Call:
(416) 593 5111
There are many different symptoms that can signal a problem and if you experience any of the following, you should schedule an appointment with one of our dentists right away:
Facial pain

Headaches

Jaw joint pain or stiffness

Clicking in your jaw

Dizziness

Earaches

Uneven bite

Worn teeth

Worn teeth

Problems moving your jaw
What Causes TMJ/TMD?
It is not clear why some people experience TMJ/TJD and others do not, but even though the exact cause is unknown, there are some factors that play into why you may experience it. Some of the most commonly believed causes include:

Stress
Teeth grinding at night
Injuries or trauma to the jaw, jaw joint, or head and neck muscles
Problems with the jaw joint including displacement or arthritis
Improper movement of the ball and socket at the joint
How Can Downtown Dental Centre Help Me?
Disorders and pain associated with TMJ/TJD are uncomfortable and we do not want you to have to suffer any longer. When you experience pain in your jaw, we ask that you please call our office and schedule an appointment right away.
Some patients may experience symptoms that range in severity from mild to extreme and it all depends on your condition. Some people are unable to go about their daily routines due to the TMJ/TMD pain and it causes a hiccup in their plans.
At Downtown Dental Centre, we will work with you to determine the cause of your pain and then create a treatment plan that puts an end to it. Some of our TMJ/TMD therapy includes:
Medication

Jaw adjustments or realignment
Night guards
Stress management

Dental appliances
The right treatment for you will depend on your current condition and the severity of it. A full consultation is required, so that our dentists can determine what will work best for you. During your consultation, you can expect x-rays to be taken and a full oral examination to be performed.
Our dentists may also ask to see you bite down or ask you questions about stress, whether you clench your teeth at night, and similar questions to help identify a solution. You can also expect our dentists to perform small tests to determine how your facial muscles move and work when you bite down.
So Convenient / So Close
Working downtown? It might be convenient for you to pop-in on your lunch break!